COUNTRY&NATURE Grain-free wet food - pork with spinach 410 g
Complete wet food for adult dogs of all breeds
COUNTRY&NATURE Pork with Spinach is made from simple natural ingredients. The monoprotein recipe with 97% meat content is enriched with spinach.
This makes it the perfect choice for all pets, including those with food allergies or recurring digestive problems.
100% monoprotein formula
One source of animal protein - ideal for dogs with food allergies.
The food contains 97% muscle meat and offal.
0% cereals, artificial preservatives, colourings, flavour enhancers
We care about the quality of our delicious, meaty meals, that's why our dog food does not contain any artificial additives that may have a long-term adverse effect on the health of our dogs.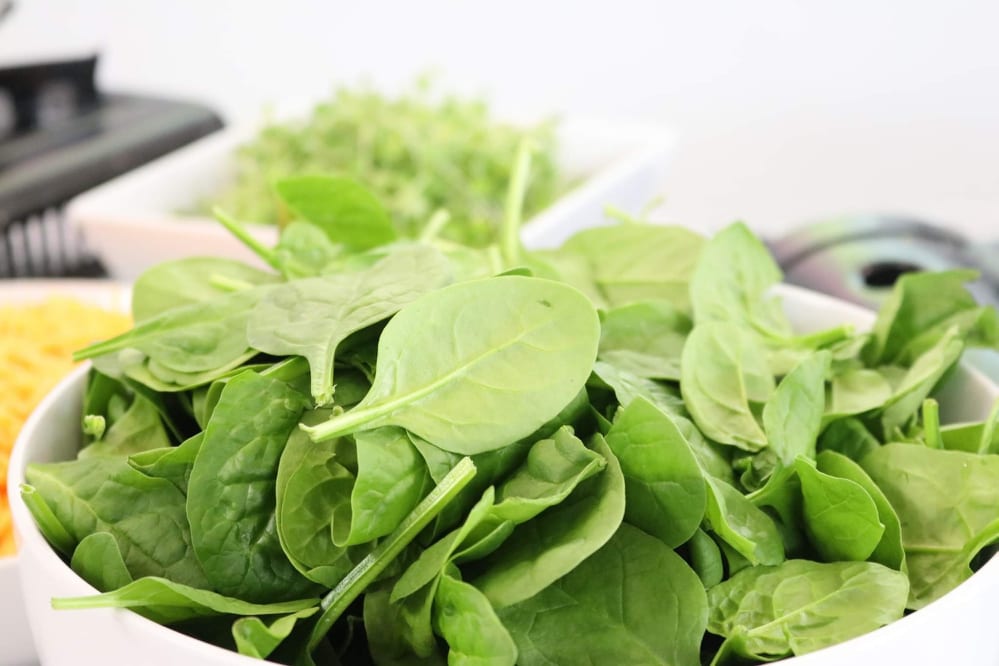 Spinach
has anti-cancer properties, contains beta-carotene, vitamin C and lutein, helps to maintain a healthy body shape - accelerates metabolism.
Local ingredients
Our unique pet foods are made with local ingredients to reduce food miles and support local production.
Animal protein
We don't use any meat meal, bones or feathers. We only use muscle meat and offal, an ideal source of protein and micronutrients.
Guaranteed palatability
With fresh ingredients and a high meat content, your dog will enjoy every meal.
To maintain the high level of flavor and nutrients in the meat, we do not add water to the food. The meat cooks in its own flavorful sauce.
Natural and simple composition
Our food consists of only a few ingredients of the highest quality. The simple recipe of our foods is enriched with essential vitamins and minerals.
Chicken-free
The food does not contain chicken in the composition, which is cited by dog owners as a common allergenic factor for dogs.
Composition:
Pork (97%, including muscle meat 40%, lungs 30%, liver 15%, gullets 12%), spinach 2%, minerals and vitamins (1%).
Additives:
Vitamin A: 3000 IU, vitamin D3: 200 IU, vitamin E: 30 mg, L-carnitine: 70 mg.
Analysis:
Crude protein: 18.8%, crude fat: 10.1%, crude fiber: 0.23%, crude ash: 3.1%, moisture: 65.2%.
Metabolic energy: 1606 kcal/kg
Feeding recommendations:
Dog weight: Recommended dose:
from 5 kg to 200 g
from 10 kg to 400 g
from 20 kg to 800 g
from 30 kg to 1200 g
from 30 kg 1200 - 1700 g
The above values are approximate. They should be adjusted for each individual dog and portions may be increased/decreased by approximately 10% depending on the dog's age, condition and amount of activity per day.
Ensure your dog has access to fresh water to drink.
Parametry
Waga opakowania (kg):
0.85
Produkt kanoniczny w linii:
Składniki
Białko dominujące:
Produkty pochodzenia zwierzęcego